Toegegeven, zijn werken zijn nogal provocerend. Je waardeert ze, of niet. Er is eigenlijk geen middenweg. Zijn beroemdste doeken zijn geschilderd alsof hij flink onder de invloed van alcohol of andere geestverruimende middelen was. En toch zijn ze buitengewoon realistisch op hun eigen manier.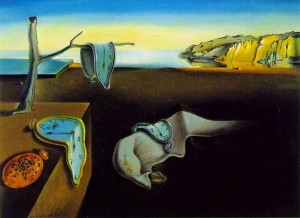 The Persistence of Memory, 1931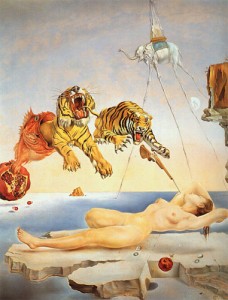 Dream Caused by the Flight of a Bee around a Pomegranate a Second Before Awakening, 1944.
Sleep, 1937
Metamorphosis of Narcissus, 1937.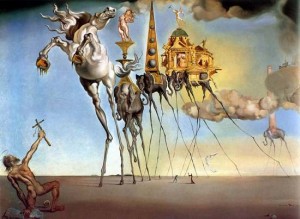 Temptation of St. Anthony, 1946.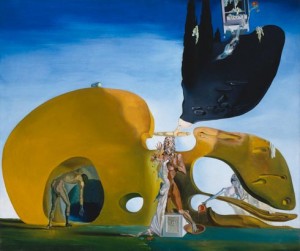 La Naissance des désirs liquides, 1932. Peggy Guggenheim Collection, Venetië, Italië.